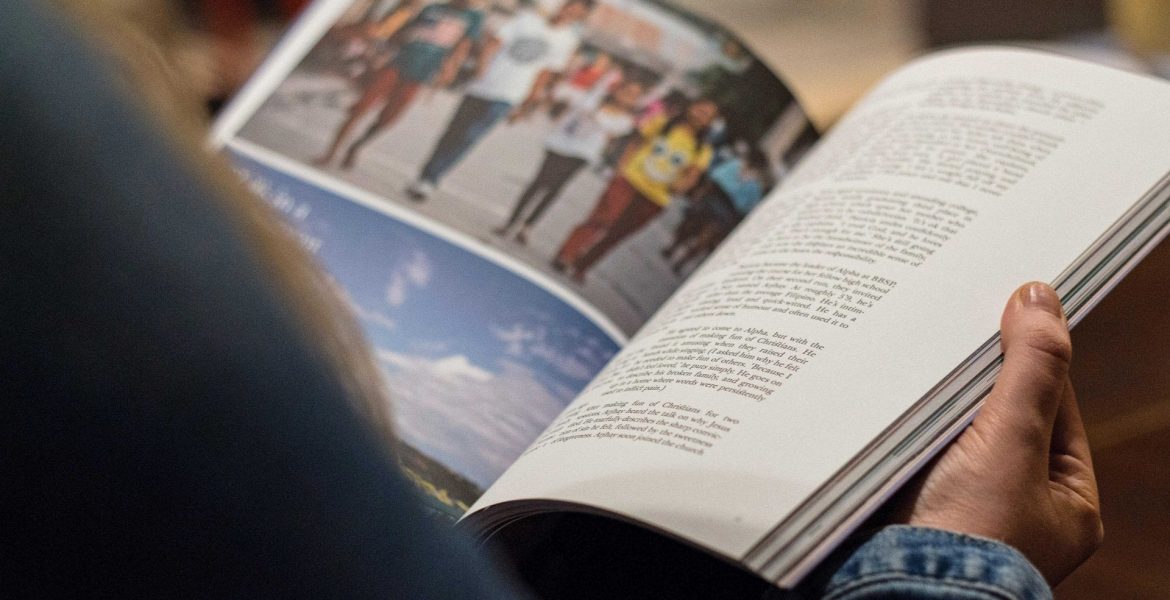 What is Saddle Stitched Binding?
Commonly known as book stapling, 'saddle stitched' is one of the most popular binding methods.
The technique uses printed sheets which are folded and nestled inside each other. These pages are then stapled together through the fold line. Saddle stitched binding can be applied to all book dimensions and both portrait and landscape orientation.
What does Saddle Stitched Binding look like?
Saddle Stitched is the cheapest binding option
Saddle Stitched is one of the most cost-effective binding options. This is due to the minimal amount of binding materials required. Not only are you saving on material costs this will also benefit any delivery charges. The minimal weight and bulkiness of saddle stitched books will make the packages lighter and therefore cheaper to transport.
Saddle Stitched binding is recommended for the following printed products
Brochures
Booklets
Newsletters
Calendars
Catalogues
Programs
Price and Parts Lists
What is the best page count for saddle stitched books?
Minimum Page Count
Saddle stitched books are printed in spreads (1 double sided spread is made up of 4 pages). Therefore, the page count must be divisible by four – for example, accepted page counts are 8, 12, 16, 20, 24.
Maximum Page Count
The maximum number of pages for your saddle stitched book is dependent upon the thickness of the stock. If your book is too thick you will notice bulging at the spine.
Typically, the recommended maximum page count is 48 pages but it's best to check with your printer regarding the best stock option/page count.
How to set up your artwork file for saddle stitched books
Although saddle stitched books are printed as spreads, the majority of printers will request for your file to be supplied as a 1 up multiple page file. e.g. A single page document should be supplied as 1 file with 16 pages NOT 16 separate files.
Standard printing specifications also apply, with your artwork file to be exported as a high-resolution PDF with 3mm bleed and crop marks.
Feature photo by Blair Fraser